Uncover Our Latest Lesbian Fashion Trends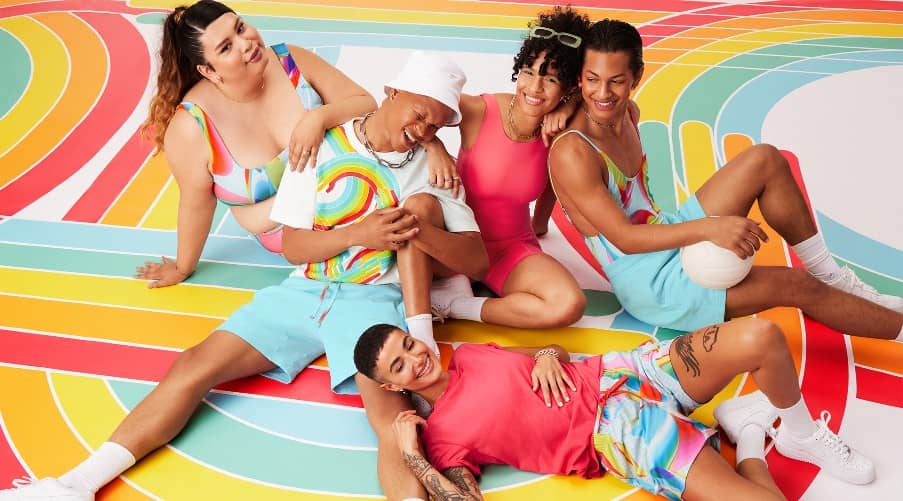 Throughout history, designers and innovators have been the foundation of the fashion industry. They are the pioneers in creating iconic pieces of apparel & style that last a lifetime. People who identify as trans and LGBT are still frequently excluded from significant markets in favor of heteronormative fashion.
Big fashion companies need to integrate this diversity into employment or creative procedures before putting rainbows on apparel and merchandise during Pride month. Even acquiring gender- and size-inclusive apparel is a struggle.
LGBTQ+ designers have a tone of incredible clothing to offer for the sake of their artistic expression as well as for their community. More people are becoming aware of the dangers of fast fashion so that they may buy directly from businesses and designers
Lesbian Outfit Ideas - A Complete Fashion Guide
Lesbian style. It's fashionable and old-fashioned, a style borne out of need. Even while "lesbian fashion" is becoming more widely accepted, sapphic trends are exclusive to us. We develop our own LGBTQ fashion communities and trends.
Perhaps you're still trying to accept your orientation. You may already be a lesbian, but you're now thinking about how you want to represent your gender.
You can switch out your go-to pair of Docs for something more stylish. Whatever the case, there is something for everyone in our lesbian fashion guide.
I Support LGBT
I SUPPORT LGBT, the most prominent and fastest expanding source for your gay and lesbian and PRIDE buying needs! They are run and owned by homosexual people. Support LGBT is here to meet any of your gay and lesbian buying requirements with excellent service, affordable prices, and high-quality products.
Various gay, lesbian, bisexual, and transgender items are available to support LGBT, including apparel, flags, jewelry things for your house, and much more. You may discover something at I SUPPORT LGBT for each person on your shopping list. Alternately, treat yourself to something extraordinary to wear to the next gay pride celebration or to show off your pride.
Wildfang
Wildfang caters to you and everyone, regardless of how you identify – as male, female, as both of them, neither, or anything in between. The brand is committed to making fashion elegantly gender-fluid, including double-breasted blazers, overalls, coveralls, stylish vests, and graphic t-shirts. 
Tomboy
A queer-founded clothing company, TomboyX creates and produces well-made, thoughtful items for people of all shapes, sizes, and gender identities. When entrepreneurs Fran Dunaway and Naomi Gonzalez decided to design the ideal gender-neutral boxer brief in 2012, they received an avalanche of positive feedback. Since then, the company has grown to provide an extensive selection of lingerie, lounge and sleepwear, sportswear, and swimsuits, emphasizing inclusion and sustainability. TomboyX is committed to supporting the year-round empowerment of our LGBTQ+ community and the equitable celebration and portrayal of all individuals.
Humanking
Haily Marzullo, a trans woman from Los Angeles looking for swimwear that included all genders, established Humankind. Humankind fulfills its commitment to help you feel confident and at ease, so you may wear whatever suits you by creating clothing with every body type in mind. It wasn't easy to locate the various garment components. Gender- and body-inclusive suits, collections, and loungewear are produced by a swimwear manufacturer. As a response, the LGBTQ+ community formed Humankind, a swimwear and sportswear brand.
Carmen Liu
The first UK-based company to make flattening and tucking pants is Carmen Liu. The shop's collection is unequaled, and in addition to offering a wide variety of styles for adults, like lacey sandals and silk bralettes, there is also a separate area, especially for trans girls and non-binary kids. The company is designed and maintained by a trans woman. Each item is intended to give kids the building blocks to discover who they are in a nurturing environment.
Flavnt
Flaunt states that they began with the goal of producing clothes that encourage confidence and pride." The company doesn't believe that men or women should wear clothing; instead, it makes goods that anybody may wear. Along with using gay, queer, and trans individuals to model its clothing, Flavnt also supports the LGBTQ+ community by partnering with organizations to raise money. It then promotes the individual and their fundraising goal in a dedicated area of its website.
The Rainbow Store
We are a clothing and accessory store run by LGBTQ individuals who desire to be allowed to dress in whatever makes them feel good while still being able to represent who they are. It is intended for LGBTQ+ individuals like ourselves. People may not always want to be open about their gender identity or sexual orientation. People still value such things, nonetheless.
Jaime Baker and Suzi Fox started the company because they couldn't find something to wear that allowed them to represent their identities subtly. Everything was covered in enormous rainbows or simply a giant pride flag. Therefore, we decided to launch our apparel and accessory line for LGBTQ+ individuals who wish to express their identities in any way they choose.
Conclusion:
It is easy to find out about the best textile and apparel companies nowadays and the best fashion labels to buy clothing and fabric from. Numerous well-known international fashion names may be found if you reside in a large city.
As a convenience to you, Fashion consumers started buying more textiles and clothes from online shops, even though most of these companies are global and very well-liked by consumers.
People want to know the best fashion companies to choose the best clothing. It might be less beneficial to construct a list of apparel brands without knowing what market segment they serve, which is another crucial problem.