Sticker That Saves LGBTQ Lives
It's about You. It's about Pride. It's about LGBTQ Lives 🏳️‍🌈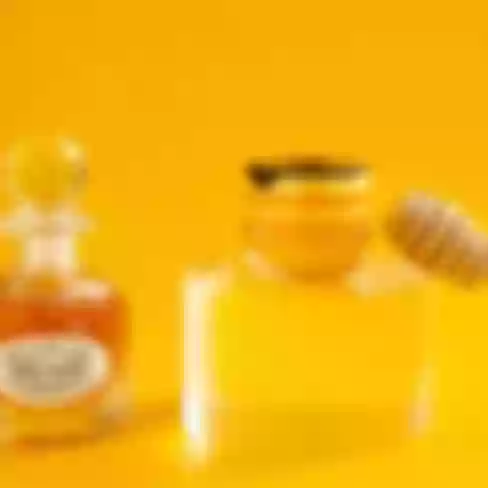 Rainbow Bee Honey Lip Balm
That Saves LGBTQ Lives
Be proud of who you are with our rainbow lip balms which also supports an amazing cause!
For every Rainbow Bee Balm sold, we donated portion of the profits to The Trevor Project, the world's largest suicide prevention and crisis intervention organization for LGBTQ young people.
*If you'd like to learn more about our Charity donations, click here.
5% of the purchase price to The Trevor Project.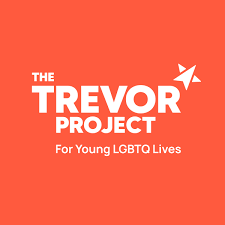 Contains propolis, globally famous for its healing capabilities.

It is combined with extracts of Honey and Cherry to create a lip mask.

The mask provides deep hydration and a radiant appearance.

It is effective in treating dry skin.



Ingredients
Propolis extract, beeswax, liquid paraffin, styrene/VP copolymer, mineral fat, CI 14700, tocopherol
Plump and luscious-looking lips.
Provides necessary nourishment for youthful-looking skin with a luminous glow.
WHY US?
Power and purpose in every purchase.
A listening ear, a safe space, or simply using the correct pronouns can save a young life.
Isupprotlgbt.org partner The Trevor Project offers life-affirming services to LGBTQ young people, who are four times more likely to attempt suicide than their straight peers.
They have provided hundreds of thousands of people with support on-line, in person, over the phone, and via text – big conversations with bold impact.
★ ★ ★ ★ ★
"
My lips feel amazing! Last for a very long time as well so I'm not constantly having to put more on. Way better than the strawberry one. Definitely will order the honey again. 🐝🍯
"
— Sophia P
★ ★ ★ ★ ★
"
Love the smell & texture. It feels really soft on my lips the little honey jar & spoon so organically
"
— Sarah B
unprcincl:--:1:|~|:txtcont:--:
Lip Balm That Saves LGBTQ Lives
:|~|:txtblclass:--:ba-68596565:|~|:ttl5cont:--:




:|~|:ttl5blclass:--:ba-68596576:|~|:ttl4cont:--:

$14.99

:|~|:ttl4blclass:--:is-custom ba-68596567:|~|:ttl3cont:--:

$27.99

:|~|:ttl3blclass:--:is-custom ba-68596559:|~|:ttl2cont:--:
1 PACK
:|~|:ttl2blclass:--:ba-68596561:|~|:slctvrnt:--::|~|:shwqty:--:true:|~|:selclass:--:js-best-value-not-select:|~|:qty:--:1:|~|:prdurl:--:/cart:|~|:prdimgtp:--:variant:|~|:prdbtnltp:--:checkout:|~|:prdbtninmncl:--:0:|~|:prdbtninalcl:--:0:|~|:prdbtnelt:--::|~|:prdbtncpt:--:GRAB YOUR BALM AND SAVE LIVES 👉🏻:|~|:prdbtnclass:--:bs-primary bhl bcss-68596537:|~|:prdbtnalign:--:zp bsw-primary pbat-68596537:|~|:prdblclass:--:ba-68596537:|~|:lblvisattr:--:data-hidden-label:|~|:lbltxtcont:--:BEST VALUE:|~|:lblmdltxt:--::|~|:lblblclass:--:ba-68596548:|~|:imgimgattr:--:sizes="100vw,960px,830px,720px,590px,450px,220px" data-width="800" data-height="800" data-lowsrc="https://cdn05.zipify.com/DMriEMuNk-gpvYjm43xN2h3Voeg=/fit-in/540x0/filters:quality(4):blur(9)/5f9efa3bc07d46da8878436ff1f8b9af/lip_balmp.jpeg" data-parent-fit="contain" data-srcset="https://cdn05.zipify.com/RGogvyRXdFbPktFhbbrD6Av5sEE=/fit-in/220x0/5f9efa3bc07d46da8878436ff1f8b9af/lip_balmp.jpeg 220w, https://cdn05.zipify.com/BSPxr7_Lga2NHGdTr1pr286W0YM=/fit-in/450x0/5f9efa3bc07d46da8878436ff1f8b9af/lip_balmp.jpeg 450w, https://cdn05.zipify.com/ZnMWEF4AfLvGkGG087gzlnng__E=/fit-in/590x0/5f9efa3bc07d46da8878436ff1f8b9af/lip_balmp.jpeg 590w, https://cdn05.zipify.com/5xiCRbuy9KXwGr11oiBPCO2yiJE=/fit-in/720x0/5f9efa3bc07d46da8878436ff1f8b9af/lip_balmp.jpeg 720w, https://cdn05.zipify.com/FjMAdbHV2Yrf3zFQQCnPrllId74=/fit-in/830x0/5f9efa3bc07d46da8878436ff1f8b9af/lip_balmp.jpeg 830w, https://cdn05.zipify.com/pcMROU6TvM5BKXyTu4VpdVW8xvk=/fit-in/960x0/5f9efa3bc07d46da8878436ff1f8b9af/lip_balmp.jpeg 960w" data-src="https://cdn05.zipify.com/pcMROU6TvM5BKXyTu4VpdVW8xvk=/fit-in/960x0/5f9efa3bc07d46da8878436ff1f8b9af/lip_balmp.jpeg":|~|:imgblclass:--:zpa-image-container ba-68596550:|~|:img2blclass:--:ba-68596572:|~|:img2attr:--:src="https://cdn05.zipify.com/6KT3ieKdKv0oY-Q_GJdTrjWO77E=/c4cbd859d90349908d9b96a3a73e3c8a/best_price_footer.jpg":|~|:handle:--:honey-lip-balm-that-saves-lgbtq-lives:|~|:eid:--:68596537:|~|:dcrt3class:--:ba-68596562:|~|:dcrt2class:--:ba-68596551:|~|:dcrt1class:--:ba-68596555:|~|:crtmsgclass:--:pcma-68596537:|~|:bvuppclass:--:uca-68596548:|~|:bvprcsvclass:--:hidden mat-68596548:|~|:bvcrnrclass:--:hidden lat-68596548:|~|:brd2blclass:--:ba-68596570:|~|:brd1blclass:--:zpa-lazyload ba-68596569:|~|:addcrtmsg:--:Product has been added to cart
unprcincl:--:1:|~|:txtcont:--:
Lip Balm That Saves LGBTQ Lives
:|~|:txtblclass:--:ba-68596566:|~|:ttl5cont:--:

$9.99 EACH!

:|~|:ttl5blclass:--:ba-68596554:|~|:ttl4cont:--:

$29.99

:|~|:ttl4blclass:--:is-custom ba-68596540:|~|:ttl3cont:--:

$83.97

:|~|:ttl3blclass:--:is-custom ba-68596560:|~|:ttl2cont:--:
3 PACK
:|~|:ttl2blclass:--:ba-68596538:|~|:slctvrnt:--::|~|:shwqty:--:true:|~|:selclass:--:js-best-value-not-select:|~|:qty:--:1:|~|:prdurl:--:/cart:|~|:prdimgtp:--:variant:|~|:prdbtnltp:--:checkout:|~|:prdbtninmncl:--:0:|~|:prdbtninalcl:--:0:|~|:prdbtnelt:--::|~|:prdbtncpt:--:GRAB YOUR BALM AND SAVE LIVES 👉🏻:|~|:prdbtnclass:--:bs-primary bhl bcss-68596536:|~|:prdbtnalign:--:zp bsw-primary pbat-68596536:|~|:prdblclass:--:ba-68596536:|~|:lblvisattr:--:data-hidden-label:|~|:lbltxtcont:--:BEST VALUE:|~|:lblmdltxt:--::|~|:lblblclass:--:ba-68596547:|~|:imgimgattr:--:sizes="100vw,960px,830px,720px,590px,450px,220px" data-width="500" data-height="510" data-lowsrc="https://cdn05.zipify.com/i2M5SlozFXvFBsdq-Al7iYxmuIQ=/fit-in/540x0/filters:quality(4):blur(9)/f92c0dea24b24d71bcd210a4e3bed009/p3.png" data-parent-fit="contain" data-srcset="https://cdn05.zipify.com/ni5BmCayY0wepm4Ktt0MzJUzUwk=/fit-in/220x0/f92c0dea24b24d71bcd210a4e3bed009/p3.png 220w, https://cdn05.zipify.com/p4jkHfcplNtAYyfuzf0QBQYf00k=/fit-in/450x0/f92c0dea24b24d71bcd210a4e3bed009/p3.png 450w, https://cdn05.zipify.com/7U2_Qlj3DwFJaPefiDXhxn5P8KA=/fit-in/590x0/f92c0dea24b24d71bcd210a4e3bed009/p3.png 590w, https://cdn05.zipify.com/DCzMX1snHF141Pcm2JPN_DhnjE0=/fit-in/720x0/f92c0dea24b24d71bcd210a4e3bed009/p3.png 720w, https://cdn05.zipify.com/owH1I0QD9KeuA-V03ywIctD7-60=/fit-in/830x0/f92c0dea24b24d71bcd210a4e3bed009/p3.png 830w, https://cdn05.zipify.com/8unuZ9f3t1mwXNS9MRmNsUvzAgU=/fit-in/960x0/f92c0dea24b24d71bcd210a4e3bed009/p3.png 960w" data-src="https://cdn05.zipify.com/8unuZ9f3t1mwXNS9MRmNsUvzAgU=/fit-in/960x0/f92c0dea24b24d71bcd210a4e3bed009/p3.png":|~|:imgblclass:--:zpa-image-container ba-68596544:|~|:img2blclass:--:ba-68596558:|~|:img2attr:--:src="https://cdn05.zipify.com/kHAucKBDtUhhc7EtzkzK0sWbdmI=/fit-in/960x0/6895ffbcbf034dd9af859489c5179674/ftb.webp" sizes="960px,830px,720px,590px,450px,220px" srcset="https://cdn05.zipify.com/ZjpD0vWFhsub4YqLzy7dx1zJ_1Y=/fit-in/220x0/6895ffbcbf034dd9af859489c5179674/ftb.webp 220w, https://cdn05.zipify.com/FTXmLwR95DTgju-od7jlo0iRHAA=/fit-in/450x0/6895ffbcbf034dd9af859489c5179674/ftb.webp 450w, https://cdn05.zipify.com/_hWTW8TM2chAzxTU30Cffz4-YOo=/fit-in/590x0/6895ffbcbf034dd9af859489c5179674/ftb.webp 590w, https://cdn05.zipify.com/TUNWF0OyxmBefWz1FgsNmdNgh-o=/fit-in/720x0/6895ffbcbf034dd9af859489c5179674/ftb.webp 720w, https://cdn05.zipify.com/wKyI-7xpGdBqjhozzTcIRPKjVsg=/fit-in/830x0/6895ffbcbf034dd9af859489c5179674/ftb.webp 830w, https://cdn05.zipify.com/kHAucKBDtUhhc7EtzkzK0sWbdmI=/fit-in/960x0/6895ffbcbf034dd9af859489c5179674/ftb.webp 960w":|~|:handle:--:honey-lip-balm-that-saves-lgbtq-lives-3-pack:|~|:eid:--:68596536:|~|:dcrt3class:--:ba-68596574:|~|:dcrt2class:--:ba-68596549:|~|:dcrt1class:--:ba-68596575:|~|:crtmsgclass:--:pcma-68596536:|~|:bvuppclass:--:uca-68596547:|~|:bvprcsvclass:--:hidden mat-68596547:|~|:bvcrnrclass:--:hidden lat-68596547:|~|:brd2blclass:--:ba-68596563:|~|:brd1blclass:--:zpa-lazyload ba-68596564:|~|:addcrtmsg:--:Product has been added to cart
unprcincl:--:1:|~|:txtcont:--:
Lip Balm That Saves LGBTQ Lives
:|~|:txtblclass:--:ba-68596557:|~|:ttl5cont:--:

$8.74 EACH!

:|~|:ttl5blclass:--:ba-68596568:|~|:ttl4cont:--:

$34

:|~|:ttl4blclass:--:is-custom ba-68596539:|~|:ttl3cont:--:

$119

:|~|:ttl3blclass:--:is-custom ba-68596546:|~|:ttl2cont:--:
4 PACK
:|~|:ttl2blclass:--:ba-68596541:|~|:slctvrnt:--::|~|:shwqty:--:true:|~|:selclass:--::|~|:qty:--:1:|~|:prdurl:--:/cart:|~|:prdimgtp:--:product:|~|:prdbtnltp:--:checkout:|~|:prdbtninmncl:--:0:|~|:prdbtninalcl:--:0:|~|:prdbtnelt:--::|~|:prdbtncpt:--:GRAB YOUR BALM AND SAVE LIVES 👉🏻:|~|:prdbtnclass:--:bs-primary bhl bcss-68596535:|~|:prdbtnalign:--:zp bsw-primary pbat-68596535:|~|:prdblclass:--:ba-68596535:|~|:lblvisattr:--::|~|:lbltxtcont:--:BEST VALUE:|~|:lblmdltxt:--:Save 70%!:|~|:lblblclass:--:ba-68596543:|~|:imgimgattr:--:sizes="100vw,960px,830px,720px,590px,450px,220px" data-width="498" data-height="510" data-lowsrc="https://cdn05.zipify.com/2eKaVMOoM87q0GneQSU-GU5_j7A=/fit-in/540x0/filters:quality(4):blur(9)/6e1e7435361041c3888ed1c2f2975573/p4.png" data-parent-fit="contain" data-srcset="https://cdn05.zipify.com/WqpSH5clgX0GPWx9FxSgjue_09M=/fit-in/220x0/6e1e7435361041c3888ed1c2f2975573/p4.png 220w, https://cdn05.zipify.com/KijV7SsClljHdmdeCrG9-SeEx5c=/fit-in/450x0/6e1e7435361041c3888ed1c2f2975573/p4.png 450w, https://cdn05.zipify.com/ZKBKRmntEf7mzGg7tblDWFlnJVE=/fit-in/590x0/6e1e7435361041c3888ed1c2f2975573/p4.png 590w, https://cdn05.zipify.com/qYO-77HFKShj-ptPdXr8kb3mdFg=/fit-in/720x0/6e1e7435361041c3888ed1c2f2975573/p4.png 720w, https://cdn05.zipify.com/rNzrjViY5hoiWp0NfQTvV3LaTm4=/fit-in/830x0/6e1e7435361041c3888ed1c2f2975573/p4.png 830w, https://cdn05.zipify.com/HMwgGJO3Fac1vqkpwaU9WR4gfRw=/fit-in/960x0/6e1e7435361041c3888ed1c2f2975573/p4.png 960w" data-src="https://cdn05.zipify.com/HMwgGJO3Fac1vqkpwaU9WR4gfRw=/fit-in/960x0/6e1e7435361041c3888ed1c2f2975573/p4.png":|~|:imgblclass:--:zpa-image-container ba-68596577:|~|:img2blclass:--:ba-68596542:|~|:img2attr:--:src="https://cdn05.zipify.com/6KT3ieKdKv0oY-Q_GJdTrjWO77E=/c4cbd859d90349908d9b96a3a73e3c8a/best_price_footer.jpg":|~|:handle:--:honey-lip-balm-that-saves-lgbtq-lives-4-pack:|~|:eid:--:68596535:|~|:dcrt3class:--:ba-68596545:|~|:dcrt2class:--:ba-68596556:|~|:dcrt1class:--:ba-68596553:|~|:crtmsgclass:--:pcma-68596535:|~|:bvuppclass:--:uca-68596543:|~|:bvprcsvclass:--:mat-68596543:|~|:bvcrnrclass:--:lat-68596543:|~|:brd2blclass:--:ba-68596571:|~|:brd1blclass:--:zpa-lazyload ba-68596573:|~|:addcrtmsg:--:Product has been added to cart
Owned and operated in USA 🇺🇸
Propolis extract, beeswax, liquid paraffin, styrene/VP copolymer, mineral fat, CI 14700, tocopherol